Air Conditioning
Comfort Cooling & Heating Systems for Surgeries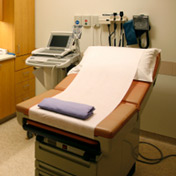 Visiting the doctor, the dentist or hospital can be extremely stressful for some patients, who will get hot and irritable. The installation of ACS air conditioning in a doctor's surgery will improve the comfort level of all patients, not to mention the doctor. In a dental surgery the problem is compounded by the high intensity lighting which generates a considerable amount of heat.
In hospital waiting rooms it's unavoidable that waiting times are extended. In this situation the comfort of the patient is even more important. In pharmacies it is recommended that most drugs are stored below 23 degrees, not easy these days with all the computers and the styles of shop fittings used.