Air Conditioning
Comfort Cooling & Heating Systems for homes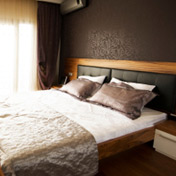 You go to work in an air conditioned car.
You work in an air conditioned office.
You holiday in an air conditioned hotel.
Why live without the comfort of air conditioning in your home? Installing air conditioning gives you complete temperature control, heating in the winter, cooling in the summer, filtering the air and removing condensation.
Air conditioning is not as expensive as you might think, to arrange a free no obligation survey call ACS.